Mallorca ist immer noch dein Zuhause
Seit ein paar Monaten hören wir immer, dass wir zu Hause bleiben müssen. In unserem Zuhause. Dort, wo wir die Kurve abflachen konnten und uns vorstellten, wie wir die Straßen mit ihren Klängen, ihrem Geruch und ihren Farben, ihrem Leben und ihrer Freude wieder erobern würden.
Home is wherever I'm with you, sangen Edward Sharpe & The Magnetic Zeros.
Es gibt nämlich verschiedene Möglichkeiten, ein Zuhause oder zumindest das Gefühl, zu Hause zu sein, zu erschaffen. Eine Umarmung, ein Rezept oder ein Song können wie ein Zuhause sein. Warum sollen nicht eine Person oder auch eine Insel unser Zuhause sein können?
Mallorca ist immer noch dein Zuhause. Denn Mallorca ist ein Zuhause für alle, die sich dort zu Hause fühlen, für alle, die Mallorca lieben, respektieren und sich darum kümmern, und für alle, die an Mallorca denken, sich danach sehnen, es vermissen und sich erinnern, dass es ein Zufluchtsort zum Glücklichsein ist.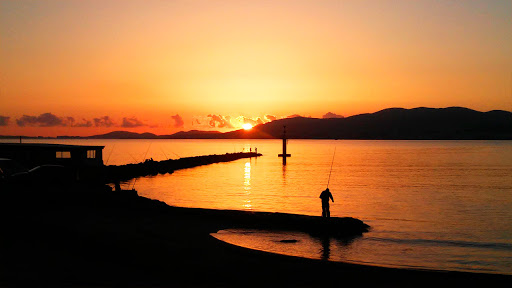 Wir von La Pérgola können dir versichern, dass Mallorca immer noch dein Zuhause ist und auf dich wartet, bis es wieder sicher ist, nach Hause zu kommen. Ein Zuhause, das einen Hintergrund für unvergessliche Erlebnisse bietet.
Mit seinen Buchten, Dörfern und Straßen. Seinen Bewohnern und seinem Geschmack. Seinem Meeresgeruch und mediterranen Stil. Dem Rhythmus seiner Straßen und den Farben seiner Sonnenuntergänge. Den Wegen und Orten, die noch entdeckt werden wollen.
Schon sehr bald wirst du wieder nach Mallorca zurückkehren können. Und wir versprechen, dass wir bereitstehen und dafür sorgen werden, dass du dich wie zu Hause fühlst.
Damit du wieder Lust auf Mallorca bekommst, empfehlen wir dir, deinen nächsten Urlaub mit deinen Kindern schon jetzt zu planen. Das macht das Warten viel erträglicher: https://www.hotelpergolamallorca.com/de/post/planen-sieihren-familienurlaub-mit-kindern
Wir sehen uns zu Hause.